Photography has in the past been a part-time thing for me. A hobby that I tried to make self-sustaining.  As someone once told me though, it's hard to take a shower with only one leg in the water.  Prior to this I worked in a cubicle, bathed with fluorescent light. A job that I once loved, slowly suffocated through a corporations greed and stupidity with no loyalty to anyone save it's shareholders. The day I was laid off was the happiest day I have had in about seven years.  Since "The Day" about a month ago, I've been exploring my options and feeling things out. I am ready for adventure.
My adventure will start, oddly enough, on my birthday this year.  We will be packing up and heading West to Ouray, Colorado for the 2015 Ouray Jeep Jamboree.  It's been almost 15 years since the last time I was here. Back then I was just starting digital photography and was using a Sony FD-91 digital camera. I believe it was a whopping 1.8MP and the FD stood for Floppy Disk. This was it: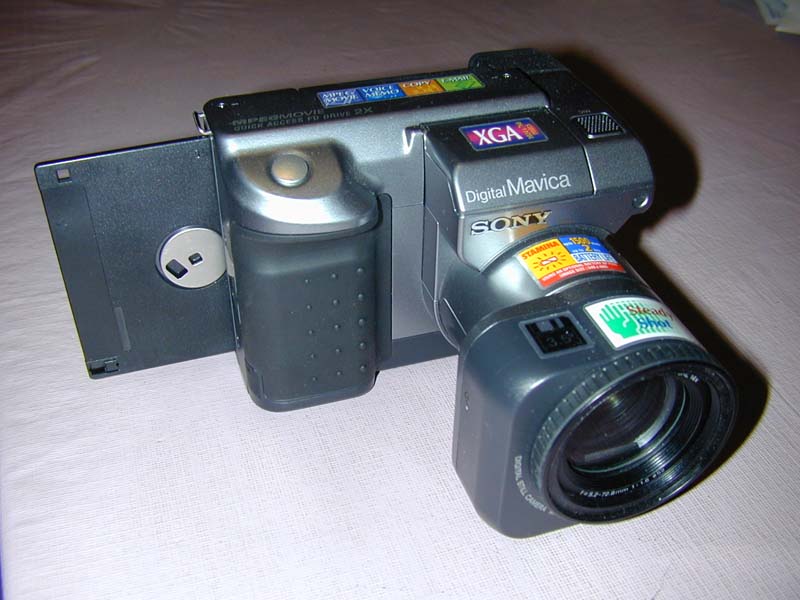 It was freaking amazing at the time and it got me back into photography. Looking at it now, I half imagine something from the Flinstones with a little bird carving into stone with it's beak as you snap the shutter. It was a fun camera at the time, but it was not even capable of making images that were at all print-worthy.
We will have two days exploring the San Juan mountain passes on the Jeep Jamboree and then a few days to do some exploring with friends and ourselves.  This trip will be a little bit about Jeeping and a lot about photography. I just ordered the Rokinon 14F2.8 and also have a great new travel tripod, fresh from 3 Legged Thing – the EVO 3 Brian with a Punkz ballhead.  I've read a lot of great reviews about the Rokinon and for such an incredibly cheap lens, it is supposed to be superb.  We shall see. Look forward to more posts throughout our adventure. When I get back, the REAL adventure starts – my pro career!
Until then, here are some shots from my last trip with the old floppy disk Sony Camera.